Automating your materials planning processes provides the basis for increasing on-time orders
Satisfying customer requirements starts with maintaining optimal inventory levels. Find out how successful manufacturers respond to last-minute changes and impacts using Acumatica Manufacturing MRP to enable time-based resource planning.
Maximize Utilization
Accurate material plans ensure that material is available for production. The purpose of material resource planning (MRP) is to ensure materials are purchased just in time for manufacturing. Crucial material reports and exception notifications enable planners to respond to real-world changes impacting demand and production schedules quickly.
This visibility improves resource scheduling to maximize machine, work center, and labour resources. Planners can review and execute the complete material plan through Acumatica Manufacturing MRP screens that show all activity, orders, requirements, balances, and recommendations for an inventory item. Acumatica also makes it easy to view critical materials required for scheduled production orders.
Manage by Exception
Exception reporting in Acumatica ERP enables your managers to monitor material plans, material shortage reports, and production from a real-time dashboard. It's easy to understand which orders to move-in or move-out, which orders to cancel, and which vendors they need to contact to expedite shipments. You can drill down to manage material plans using exception messaging to keep production running at optimal performance. Acumatica MRP shows the planner recommendations to defer, expedite, and delete supply items, including the ability to:
Work through a list of recommended actions and then take action to expedite, defer, or cancel supply orders to keep your plant running smoothly and ship customer orders on time.

Identify late orders and display any transfers available from another warehouse or site.



Seek a Knowledgeable Partner
Aqurus Solutions delivers Cloud Enterprise Resource Planning (ERP) software solutions to growing Manufacturing and Distribution businesses in Western Canada. Aqurus Solutions is a Gold Certified Acumatica Cloud ERP Partner, with offices in Calgary, Kelowna, and Burnaby. Aqurus specializes in Distribution, eCommerce, and Manufacturing solutions, with a deep, experienced team of implementation resources.
Acumatica Cloud ERP is a leading provider of cloud business management software that empowers small and mid-size businesses to reach their potential and drive growth. Built on the world's best cloud and mobile technology, Acumatica delivers a suite of fully-integrated ERP applications powered by a robust and flexible platform.
Aqurus and Acumatica: A Winning Combination
Core Business Functionality Up and Running

- We empower our customers with self-service resources towards a streamlined Phase 1 implementation. Our Agile implementation methodology can get you up and running in as little as 30 days.

Streamlined Business Processes -

Once the core is running, now we optimize for efficiency. There are no more spreadsheets, manual processes, or disconnected systems to manage multiple companies, branches, business units, and reporting. Automate using scanning devices, automated processing, and workflows.

Continuous Improvement -

Like the Acumatica platform, we never sit still and always look for ways to improve business efficiency. We deliver more business value every day through advanced technology, data, analytics, automation, or custom solutions.




The team at Aqurus can help you too. Reach out today to find out how their expertise can help you create efficiencies and cost savings. Call (403) 768-0322 or email today!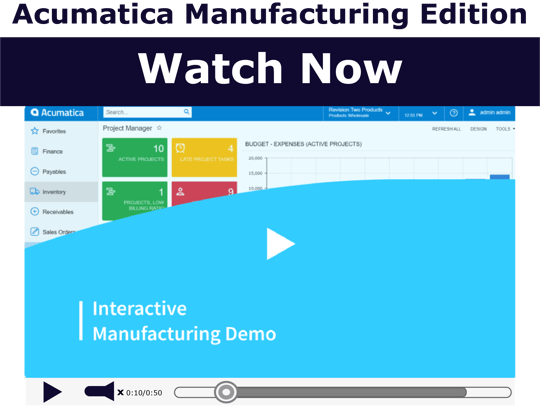 Related Posts