Unleash the Power of Technology
for Your Business Success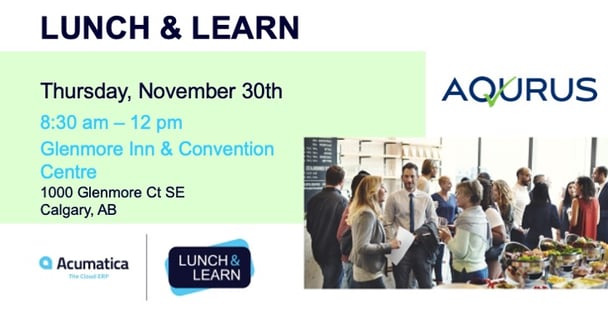 Complimentary Event
Date: Thursday, November 30, 2023
Time: 8:30 AM MT - 12:00 PM
Location: Glenmore Inn & Convention Centre
The Benefits of Technology and Automation for Businesses
Join us to learn how to benefit from business process automation and modern technology. If you want to learn how other local businesses are improving operations, you do not want to miss the event!
Enhance efficiency, reduce costs, and improve customer experience. Our panel of experts will share insights and experiences to help you understand how to grow your business and scale volume.
In addition, there will be plenty of opportunities to network with other business owners and professionals in your industry.
6 Reasons to Attend
Streamlined Operations:

Discover how ERP systems can optimize your business processes, reduce manual tasks, and enhance productivity.

Cost Savings:

Learn how automation can help your company save time and resources, ultimately boosting your bottom line.

Enhanced Decision-Making:

Get insights into the power of data analytics and reporting through technology, enabling informed and strategic decisions.

Improved Customer Satisfaction:

Automation and ERP can lead to faster response times, better customer service, and increased customer loyalty.

Future-Proofing:

Embrace technology to ensure your business remains adaptable and resilient in an ever-changing landscape.

Networking:

Connect with industry experts and like-minded professionals, sharing insights and ideas for success.
We Look Forward to Seeing You at
This Local Business Networking Event!
Register using the form to the right! Lunch is on us, and the event is complimentary.
Complete the Short Form Below for Registration: